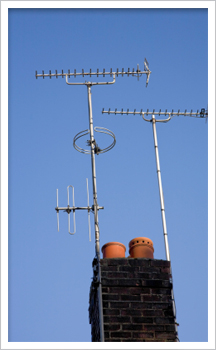 Aerial and TV Installation
Aerial Installation
If you're a resident living in Lancashire, and surrounding areas, I am your aerial installation and repair expert. To give you peace of mind, I am RDI registered providing you the knowledge that I am a professional in this sector.
Neil Atkin Audiovisual deals with a vast variety of TV aerials and my commitment to new and existing customers is that I will fit the aerial that is necessary for the selected job. This may be your old TV aerial in some cases but either way, I will provide a free assessment to give you a clear indication of your options.
TV Installation
Wall hanging flat screen TVs, whether they are LED, LCD or Plasma, is becoming more and more popular by the day. Wall hanging is also a very efficient way of clearing up space in the selected room giving a more spacious feel around the home.
This is however a very difficult procedure to carry out and can require more than one person to fit correctly. Not only this, but expensive tools are also required to mount the TV. Neil Atkin Audio Visual have been providing wall mounting TV services for many years and have the experience to carry out any service, no matter how large or small the TV.
I will make sure the TV (LED, LCD or Plasma) is mounted securely and level. The last thing I want my customers to experience is a crooked TV that ends up falling off the wall. I have a selection of TV brackets to fit any TV so please contact me for a free quote and assessment. I will also set up non mounted TVs.